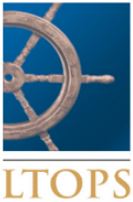 TANKER CHARTERING AND OPERATIONS FOR THE OIL AND GAS INDUSTRY
A THREE-DAY ONLINE FORUM FEATURING DAILY WORKSHOPS, WEBINARS AND OPPORTUNITIES TO MEET OLD FRIENDS AND MAKE NEW ONES
10, 11, 12 March 2021
---
The LTOPS Committee regret to announce that the 30TH ANNIVERSARY CELEBRATION of the annual LTOPS Party due to be held in January 2021 must be postponed. However, the LTOPS committee together with Asdem are pleased to announce that a virtual operations forum for operations professionals in the oil and gas industry will be held in the place of the traditional LTOPS party.
Organised by Asdem, this forum will be complimentary to all guests eligible to attend the LTOPS party. Designed as a learning event utilising a state-of-the-art networking and knowledge-sharing platform where attendees can watch and take part in live speaker presentations, address urgent questions, and engage in discussions.
Attendees will also be able to exchange contacts, say hello to old friends, make new ones and forge partnerships with decision makers.
This three-day online event will be held on the 10th, 11th and 12th of March 2021. The speaker line up, session topics and webinars and workshops will be released shortly.
IF YOU WOULD LIKE TO HAVE MORE INFORMATION ON THIS EVENT OR PREREGISTER YOUR ATTENDANCE, PLEASE EMAIL US AT info@asdem.com.
---
BECOME A SPONSOR
THIS IS A COMPLIMENTARY EVENT AND ITS SUCCESS DEPENDS UPON SPONSORSHIP AND SUPPORT FROM THE INDUSTRY
Several sponsorship packages and opportunities are available. If you would like to support this education and training event or receive more information on sponsoring, please email us at info@asdem.com.